The JAM Trust
The JAM Trust (Jesus And Me) is a charitable organisation which was established in Scotland in September 2008.
The purposes of the Trust are the advancement of the Christian Gospel in East Kilbride and its environment.
About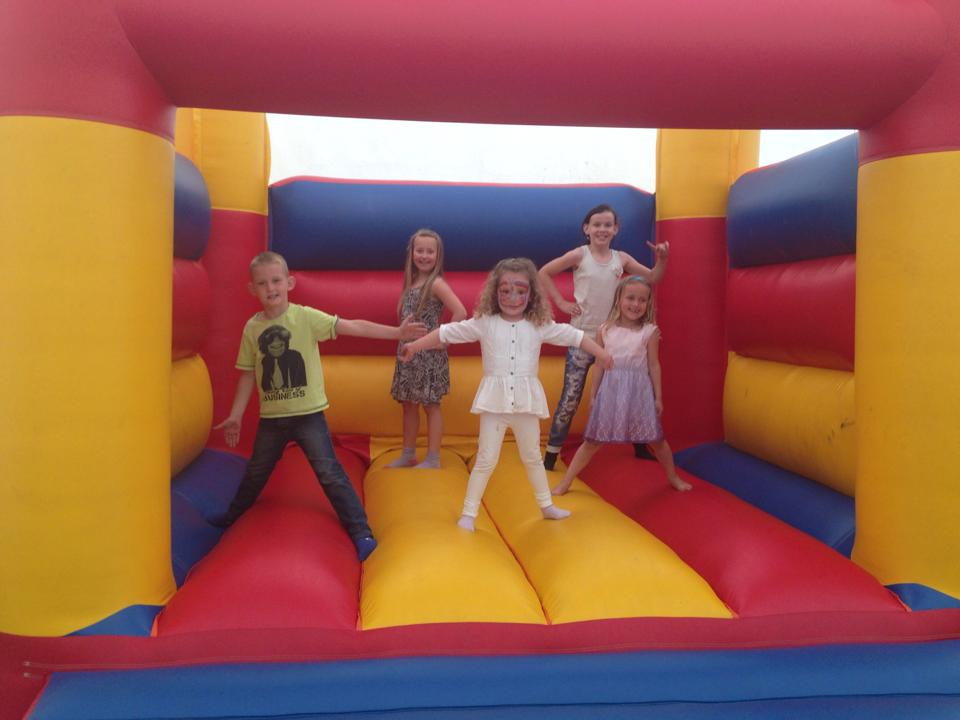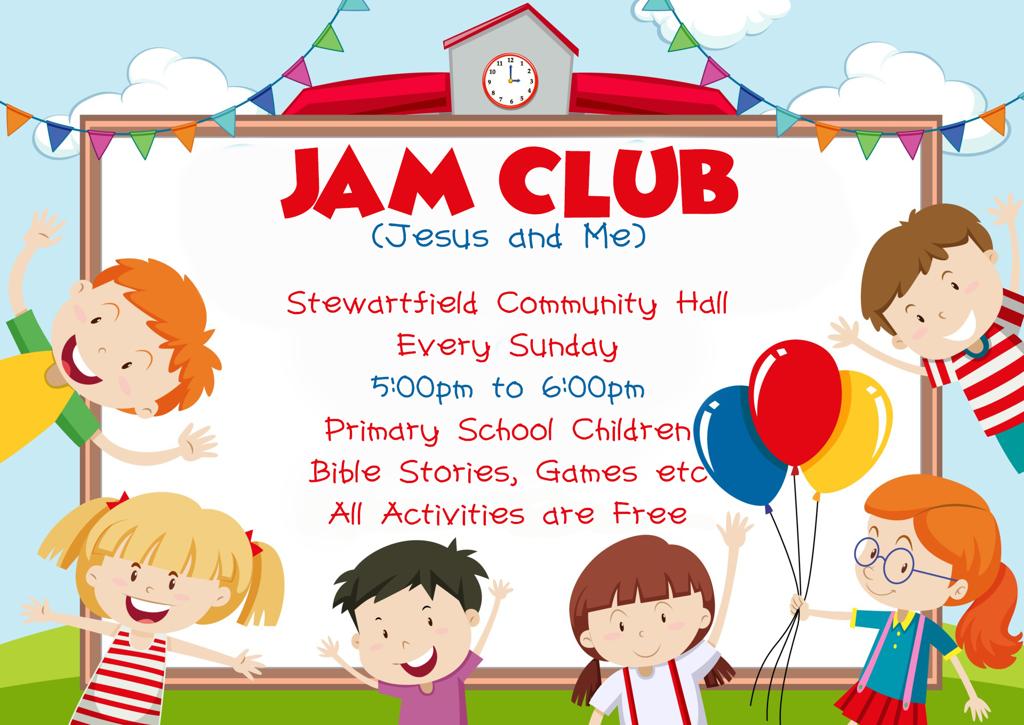 The JAM (Jesus and Me) Club takes place every Sunday from 5-6 pm in the Stewartfield Community Centre, East Kilbride.
Also open during sumer holidays:
Sunday 23rd of July 2023
Sunday 30th of July 2023
Sunday 6th of August 2023
Click for more details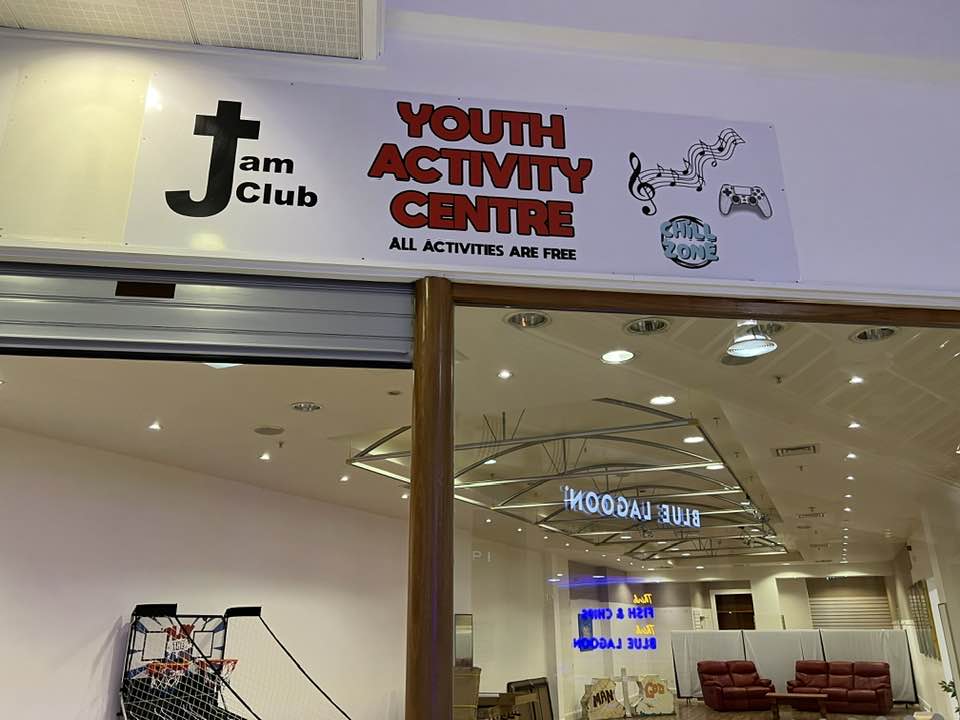 The JAM Youth Activity Centre is in Prince's Square, East Kilbride Town Centre. Open Saturdays 1-5pm.
It is completely free, and everyone is welcome to explore the exhibits and presentations. There are chill out areas and different games for young people to enjoy, and staff are on hand to answer questions. This shop was opened by Dr Lisa Cameron MP on 4th November 2023.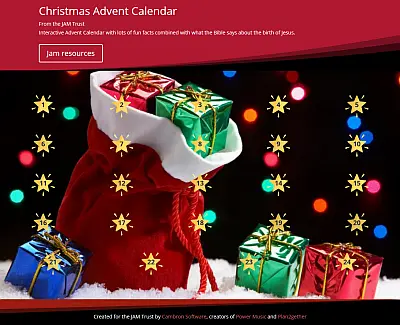 Take a journey through Advent and learn about the true meaning of Christmas using the interactive advent calendar – packed with fun facts and illustrations. For all ages!
Find the numbers 1 to 24 starting on the 1st December through to the 24th, Christmas Eve, and discover an exciting new topic each day.